Improve your code Quality
CppDepend simplifies managing a complex C/C++ code base. You can analyze code structure, specify design rules, do effective code reviews and master evolution by comparing different versions of the code.
Automate your Review
CQLinq code query language gives you the flexibility to create your custom queries and have a deep view of your code base. With CQLinq you can automate your code review, and integrate it to your build.
Assist your Refactoring
Understanding the existing code base is primordial before any refactoring or migration. CppDepend could be very useful to audit the code base before refactoring. It helps you also in your migration process.
Key Features
Support for Code Query over LINQ (CQLinq) to easily write custom rules and query code.
They use CppDepend

Using CppDepend is like climbing an observation tower and look at the work you have done in the excavation of your project and you will find astonishing details you never thought about just by changing your point of view.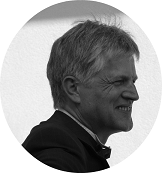 In general I was impressed by CppDepend. It's much easier to set up and to use than other static analysis tools I've used in the past, and the way that it presents the results of the analysis makes it really easy to make sense of the mountain of information that is generated by static analysis.

Latest ScreenShots
The WDP program for OSS Projects

CppDepend Reports for Open Source projects
Each time CppDepend analyzes a code base, CppDepend yields a report that can inform you about the status of your development. You can easily customize sections shown in the report. You can Consult these standard Reports of well known open source projects made by CppDepend:
100 356 098
Lines of open source code analyzed by CppDepend.